?can you help us make more about this insect?
group-mantis
heat-100f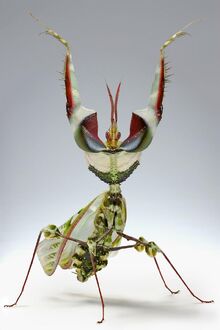 habitat-?can you help us?
diet-insects
care-very hard
size-5in
age-?can you help us?
tank-40cm hight.30cm width
it just looks fake,just like a figure from power rangers.but its real.its a very rare insect to find in a petstore,if you find one,the price is very high.and its very very hard to keep.
Community content is available under
CC-BY-SA
unless otherwise noted.